St. Louis Foundation Repair Experts
Basement Foundation Repair Services For Your Home
Quacker's Waterproofing & Basement Repair, LLC is based in O'Fallon, Missouri, and we offer a variety of services, including foundation repair radon testing, installation of basement waterproofing systems, evaluation and repair of foundation wall cracks, straightening of bowed walls, and radon mitigation all around the St. Louis, MO region including the counties of St. Louis, St. Charles, Warren, Lincoln, Jefferson and Franklin. See our entire service area below on this page.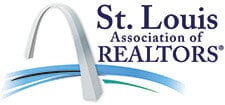 For the past decade homeowners have come to trust our locally, family-owned and operated company to provide them effective, guaranteed and cost efficient solutions. Our team is made up of the same family members that 1000's of homeowners have known and trusted for the past decade.
We are members of Angie's List® and several other industry organizations. We belong to the St. Louis Association of Realtors®. We would be happy to provide you references of past customers as well.
Our goal is to achieve 100% client satisfaction.
As specialists, Quackers Waterproofing & Basement Repair provides permanent and cost-effective basement waterproofing and repair solutions to one of the biggest problems facing homeowners, cracked and leaking concrete. We have done more than 10,000 cracks injections and performed countless basement stabilization and waterproofing projects.
Foundation & Basement Wall Stabilization
Our staff specializes in using carbon fiber technology, as well as Kevlar™ wall stabilization components for damaged foundations and walls. Our staff has been factory trained by Fortress Stabilization Systems, we have installed over 1,100 carbon fiber wall stabilization components.
Sump Pit & Pump Installations
Sump pits and pumps vary a great deal. A sump pit is no more than a large polyurethane bucket that collects water from the drain system, while a pump removes the water from the sump pit. We offer reasonably-priced sump pump and sump pit installations for your basement.

Contact us toll free by calling 636-281-3735 to receive a free estimate for our basement damage repair services.
Proudly Serving the Following Counties: St. Charles | Jefferson | Lincoln | Saint Louis County | Warren